PLANTATION GROWN
Madagascar is the world's second
largest island nation, located off the
coast of east Africa. It's climate is
perfect for Vanilla. It is the largest
producer of Vanilla. Madagascar
Vanilla is considered to have the best
taste profile in the world. The pods
grown in Madagascar are among the
largest as well.
VANILLA PLANIFOLIA
A member of the Orchid family, its'
flowers are greenish-yellow. They last
only a day. They must be pollinated
manually, in the morning, to develop
fruit. There is less than 1% chance
that the flowers will pollinate
naturally. To produce fruit
commercially, the flowers must be
hand-pollinated on farms.
HAND POLLINATED
PICKED AND CURED
Vanilla plants require much care in
order to thrive and produce great
vanilla pods. Without hand pollination
at just the right time, very few pods
would develop. After picking (also
done by hand) pods require curing
(again a manual process), which takes
four months to complete.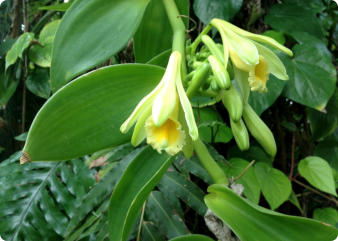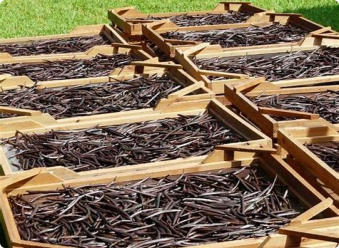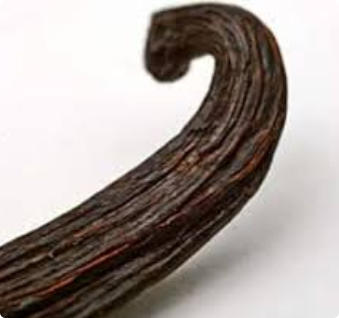 © 2023 The World's Best Vanilla - All rights reserved



About Our Company
and Products
I

n addition to offering vanilla beans
(which for the record are actually
vanilla pods), we will soon be offering
vanilla extract and vanilla paste made
from the same highest quality source.
Please contact us for more
information and a quote on your
requirements.
We represent a co-op of many small
scale farms located on the lush north-
east coast of Madagascar, near the
town of Sambava. This is in the center
of Madagascar's Andapa Vanilla
farmland and processing area.
Representing a co-op allows us to
offer you the very best quality
Madagascar Vanilla at the lowest of
prices. Our products are not only
naturally organic, they are certified
organic by ECOCERT.
The certification includes the crops,
handling and the processing of our
green and cured vanilla beans.
Farming Vanilla is not an easy process
as it is time consuming and labor
intensive.
PROPERTIES OF
MADAGASCAR VANILLA
Natural Vanilla delights the taste buds
as it promotes digestion. Rich in
polyphenols, it is a natural
antidepressant and acts against cell
aging (like chocolate). Also, like
chocolate, vanilla enhances sweet
dishes but is naturally low in sugar and
carbohydrates. Fragrant and fleshy,
the pods reveal their aroma when split
open, enhancing exotic dishes and
pastries.